How to Grow Your Business Using ERP
To succeed in today's increasingly competitive and complex business environment, you need to put systems in place that allow you to easily streamline, automate, and scale. This article will put you on the right track toward choosing, implementing, and managing an ERP system at your organization.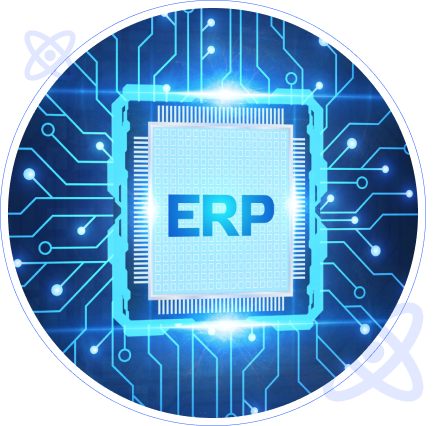 Searching for the Best Integrated Solutions?
Look no further than ERP!
From the manufacturing industry to any expanding firm, ERP is an essential solution.
Enterprise Resource Planning is a multifaceted solution that delivers an integrated suite of business management tools and operations. ERP covers all business-to-business processes, such as customer relationship management, e-commerce, finance, supply chain, project management, warehouse management, financial management, manufacturing, and purchasing effectively.
The Importance of ERP for Your Business
In today's competitive business environment, it is essential to explore any special tools to give your business a competitive edge. For many organizations, this is achieved by using ERP. The significance of ERP systems arises from the various companies that rely on them. While it is not mandatory for every company to adopt ERP, it can be a game-changer for those experiencing communication issues or dealing with paper-based processes rather than clients.
The Benefits of ERP
The Polish and European ERP Software Markets
According to a report by Market Research Future, the European ERP software market size is expected to reach USD 12.98 billion by 2025, growing at a CAGR of 6.9% during the forecast period. In Poland, the ERP software market is expected to grow at a CAGR of 7.2% from 2020 to 2025, as per another report by Mordor Intelligence.
How to Grow Your Business Using ERP?
ERP software is utilized to manage several business functions, but how is it better than any other solutions? Here are some reasons why an organization should consider ERP as a better solution:
Systems will be communicating with each other:
Integrated systems allow you to control, analyze, conduct, and monitor various business processes unitedly. Investing in ERP software will ensure seamless communication between various departments where each department operates autonomously, enhancing cross-departmental communication and transparency.
Decrease human errors by automation of processes:
The ERP system benefits from automating wearisome tasks and includes reporting, accounting, etc., to optimize employee's time and assure more practical and fruitful active days. Automation synchronizes data from one department to another and outdoors the occasion of any error.
Relief for account management:
ERP automated all accounting processes such as invoicing processes, fix management assets, payables, receivables, etc. It reduces overall complexities and time-consuming data entries with accuracy and automated reporting.
Nurtures customer service:
ERP can help by streamlining all functionalities and providing better customer service. Your customers will remember great service and be more likely to refer other people to you.
Detailed analysis report:
ERP offers integrated reporting tools to create business, accounting, warehouse, financial reports, account statements, and the creation of customized reports. You will be able to make well-informed decisions and provide an easy solution for your team member's analysis.
Save more money:
By streamlining systems, ERP software can reduce overall IT costs, making it a wise investment.
Wrapping Up

In conclusion, the use of ERP systems has become increasingly important for businesses looking to grow and scale. ERP systems offer a range of benefits, including improved efficiency and productivity, better data management and decision making, and increased customer satisfaction. With the ERP software market in Poland and Europe expected to grow in the coming years, businesses that invest in ERP systems are likely to gain a competitive advantage and achieve long-term success.