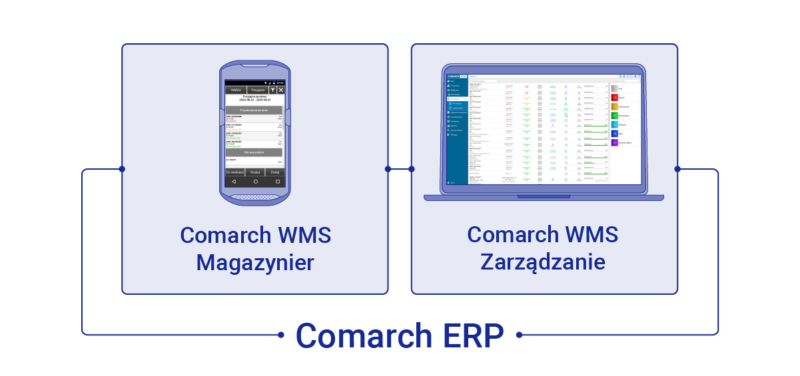 receiving and checking deliveries
putting away and re-locating of items
picking and packing orders
verification of items, locations and pallets
preparing shipping parcels for carrier and customer
printing documents and logistics labels
inventory checking
a single or multi-step picking process (single and batch orders)
required barcode scanning to confirm a picked item
automatically increasing quantity after every scan
automatic communication with carrier and printout of shipping labels
management of cartons, pallets and return packaging units
Document Management System
DMS not only empowers the document workflow itself, it also the improves efficiency and effectiveness of many other processes in various business areas of the company.
Electronic document workflow and business processes
Regardless of the scale or type of business, every enterprise requires effective document management. Extended functionalities of Comarch DMS will provide support in the digitization of the company as it goespaperless or abandons workflows based on emails or Excel files. Using Comarch DMS, you will optimize activities related to entering, describing, or approving various types of documents such as invoices, contracts and correspondence.
The system's flexibility allows the support of standard document workflows and non-standard business processes. Thanks to that, it is possible to use a single system to improve processes in many areas of the company.